Business Problem
With continued growth and increasing competition in the sector, we have been discussing with consulting firms, consulting associations, academics teaching consulting, and client executives 'What makes someone a management consultant?'
Current State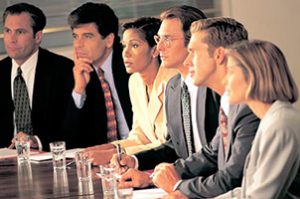 The primary attribute most-often cited is knowledge – subject matter expertise – typically in an industry. Pharmaceuticals R&D, CPG advertising, or healthcare technologies, for example.
An alternative primary attribute is a technical expertise. Strategy development, policy development, organizational design, process improvement, strategic alliance management, project management, change management, are several common examples.
These two might intersect, describing Sue as 'a strategy consultant in aerospace & defense.'
Then a series of secondary attributes common to 'great management consultants' are described; interpersonal skills, project management skills, analytical skills, management consulting skills, intelligence, and curiosity.
The Gap
Industry knowledge is mostly gathered through experience.
Technical expertise usually starts with training.
Interpersonal skills are inborn and learned.
Intelligence and curiosity are mostly nature but (some believe) can be nurtured.
Project management and analytical skills are either trained and/or learned on the job.
Then there are the core management consulting skills. 
By core we mean those activities every management consultant conducts on every project, and whose level of performance directly impacts the client's outcomes. 
We also learned they are skills, methods, and techniques for which clients presume their consultants have prescribed approaches in which they are trained. However, from the conversations and observation of over 200 projects, it is evident this is rarely the case.
Supporting Evidence
Were you trained how to perform stakeholder interviews? Some consultants are trained how to manage the interview and the interviewee, but from our research, no one has been trained how to determine which parts of the input to write down, how to write it down, then how to select from that content those statements which should become the raw material for the balance of the project. Instead, each management consultant has their own style of note-taking and their own process for discerning which content to take forward.
Conclusions – the management consultant's opinions for which the client waits with great eagerness. (To playfully plagiarize Sir John Gielgud in "Arthur.") Who was trained on DOCA – gather Data, make Observations, draw Conclusions, suggest Actions – in a way that the advice doesn't just sound right but is right?
The Case for Action. 80% of the consultants we speak to understand its necessity and can describe it, but only a few document it as an explicit step in their consulting process and can explain how they create it.
These are three of the thirty-three core skills identified that cumulatively determine the quality and outcomes of management consulting. 
Future State
One immediate way to becoming more competitive and conduct better projects is to possess these core management consulting skills equal to or above the standards of your subject matter knowledge and technical skills.
Both clients and consultants are enjoying the consultant's subject matter knowledge and technical expertise being applied more accurately, consistently, and efficiently.
This topic is being referred to as consulting process excellence, going beyond methodology into the specifics of how-to.
Solution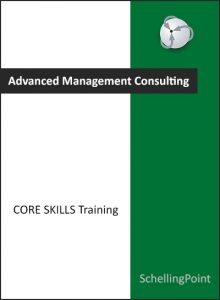 Perhaps you are an undergraduate or postgraduate early into your career at a brand consulting firm, or already an experienced senior consultant. You might be a professional who went from industry to an existing consulting firm or started your own. In each case, formal education in the core management consulting skills is now available.
PS If you either correctly identify the intended omission in my consulting logic model above, or identify a fatal flaw which I would only admit to privately (!), a discount to the core skills training has your name on it.