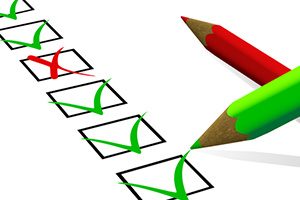 Forward-thinking leaders of management consulting firms have seen how 'Digital' transformed other industries and they are naturally curious how they can apply this to their own profession. When creating Digital strategies for themselves, consulting firms should always start with the customer experience in mind.
What experience do clients of consulting firms want? SchellingPoint has worked with numerous consultants and client organizations alike and found that, luckily, the overarching answer to this question is crystal clear: Outcomes.
Achieving the projected business results of the initiative for which the consulting firm was hired, is the client's #1 priority. Since most of those outcomes will only be achieved long after the consultants are gone, firms should look closely at the leading indicators of good outcomes. These leading indicators are the attributes of a good consulting product and all Digital strategies should be aimed to deliver those attributes.
The logical next question then becomes: what are the attributes of a good consulting product? We have defined 10:
Endorsement of the Case for Action: genuine, verifiable support by all client stakeholders that "We need to take action on this topic, for these reasons…"
Endorsement of Measurable Goals and Objectives: genuine, verifiable support by all client stakeholders that "We need to attain these fiscal and non-fiscal outcomes within these timeframes", where outcomes and milestones are defined at a level that can be measured, without ambiguity and room for debate.
Accuracy: valid confidence that the recommendation is the best prescription for the particular client situation, not just that it is rational and compelling. All stakeholders' relevant opinions and data supporting these opinions should have been used to achieve this.
Viability: complete acknowledgement by all stakeholders that "My concerns have been sufficiently accommodated and mitigated where found to be valid."
Feasibility: validation that the resources required for success, money and skills, are available through outcome delivery.
Prioritization: agreement on what matters most, not just a list, and scoping that describes what is out as much as what is in.
Actionability: an understanding of how the objectives will be attained, including a clear implementation plan.
Accountability: an understanding of who is responsible at an individual task and name level of detail.
Traceability: ability for newcomers to the project to quickly come to an understanding of the decision process that led to the project and its content.
Adaptability: a plan for identifying and adjusting to inaccurate assumptions, changes within the client organization or in the external environment during implementation.
We are unaware of any consultants trained in a management consulting methodology designed to produce a consulting product with these attributes. Rather, the responsibility to know, remember, and do so, lies squarely on the shoulders of the individual consultant. 
Advanced management consulting includes them as goals, provides the skills to attain them, and software to do so consistently, completely, and efficiently.