Times are Changing
Traditional management consulting has started to look just that; traditional. 
A senior consultant recently explained that one reason for shifting to advanced management consulting was how outdated he looked to his clients. They appreciated him for his business wisdom but had noted that compared with the modern enterprise his 'traditional' consulting model was light on tech.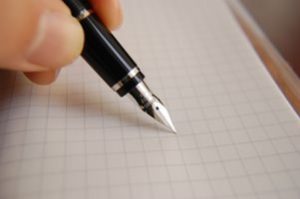 They observed that his consulting firm was still using an operating model designed in the 1960's. There was nothing wrong with walking into a meeting, pulling out his Mont Blanc pen and leather-bound notepad, and writing down the account name, meeting date and attendees – back in the 1990's.
Today, though, when management consultants have helped almost every other industry innovate by changing its mix of people, process and technology, the consultant's primary face to the customer remains people-centric; smart attire, rich accessories, and intelligent dialogue.
Buyers want more
Buyers are starting to notice consulting's gap with the rest of the world.
Another experienced consultant recently finished using advanced management consulting for a merger strategy. On completion, the client CEO stated: "This is a different way to do business, which fits our aspiration to be innovative." She also noted how the process and outputs were superior to consulting she had bought before. (They are now scoping two new projects to undertake using the same approach.)
So, next time you want to use a management consultant, how do you distinguish traditional from advanced?
Differentiating advanced from traditional consulting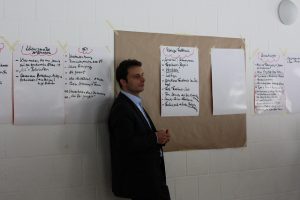 The traditional firm highlights its people and methodology – their educations, work experience, and domain expertise, all deployed in a unique methodology. Technology, if mentioned, comes in the form of assessments and surveys, perhaps some big data and analytics. Beyond that, it's flipcharts, whiteboards, Word, Excel and PowerPoint.
The advanced management consultants also describe their excellent people, educations, experience, and knowledge. Then they explain their differences:
A new era of management consulting
Every industry reaches a point where 'legacy' enters the vocabulary. To use one of the growing number of advanced management consulting firms, contact info@schellingpoint.com. We will be happy to refer you. 
If your firm uses a traditional management consulting business and delivery model, please see how you can make the shift to advanced.